I remember being a junior in high school and my buddy on the football team had some of us over to hang out one night in the off-season. After eating some dinner and probably playing some Halo on Xbox, we went to one of his neighbor's houses to meet up with some other friends. When we got there I remember a few of the kids bringing out some marijuana to smoke. This was the first time I had ever even seen marijuana or a bong. After a pretty successful junior campaign, my dream of playing college football was at an all-time high (no pun intended) and I was about as straight-edged as they come. I was so laser focused and obsessed with this goal that I refused to be put in any situation that might jeopardize the achievement of that goal. So naturally, I called my mom to pick me up. To my friends credit, they waited to smoke until after I left. People often ask the question, "where do you think you'll be in ten years?"
If you told me in the car-ride home from that gathering that I would be attending the World Medical Cannabis Conference (pictures below) in ten years I would have said, "are you f***ing high?!" (Pun intended). I was significantly influenced by the stigma associated with cannabis from a young age, particularly because of the D.A.R.E. program at school which told us our brain's were going to turn to mush if we ever smoked marijuana and the only thing we would be great at in life would be collecting Dorito dust on our parent's couch. To this day, I have never consumed even an ounce of cannabis (well…maybe some second-hand). It's funny how worried I was about what a plant would do to deteriorate my brain and not about what smashing my skull into everything with a different colored jersey was doing to it. I certainly learned the hard way that running people over and making big hits probably isn't the best way to conserve brain cells. To be honest, I worry about my brain health as I get older and so are a lot of other former football players and NFLers. Believe it or not, the very plant that we have been told was going to ruin our lives might be the remedy for preserving brain health and saving the game of football and this week's guest Eben Britton teaches us why.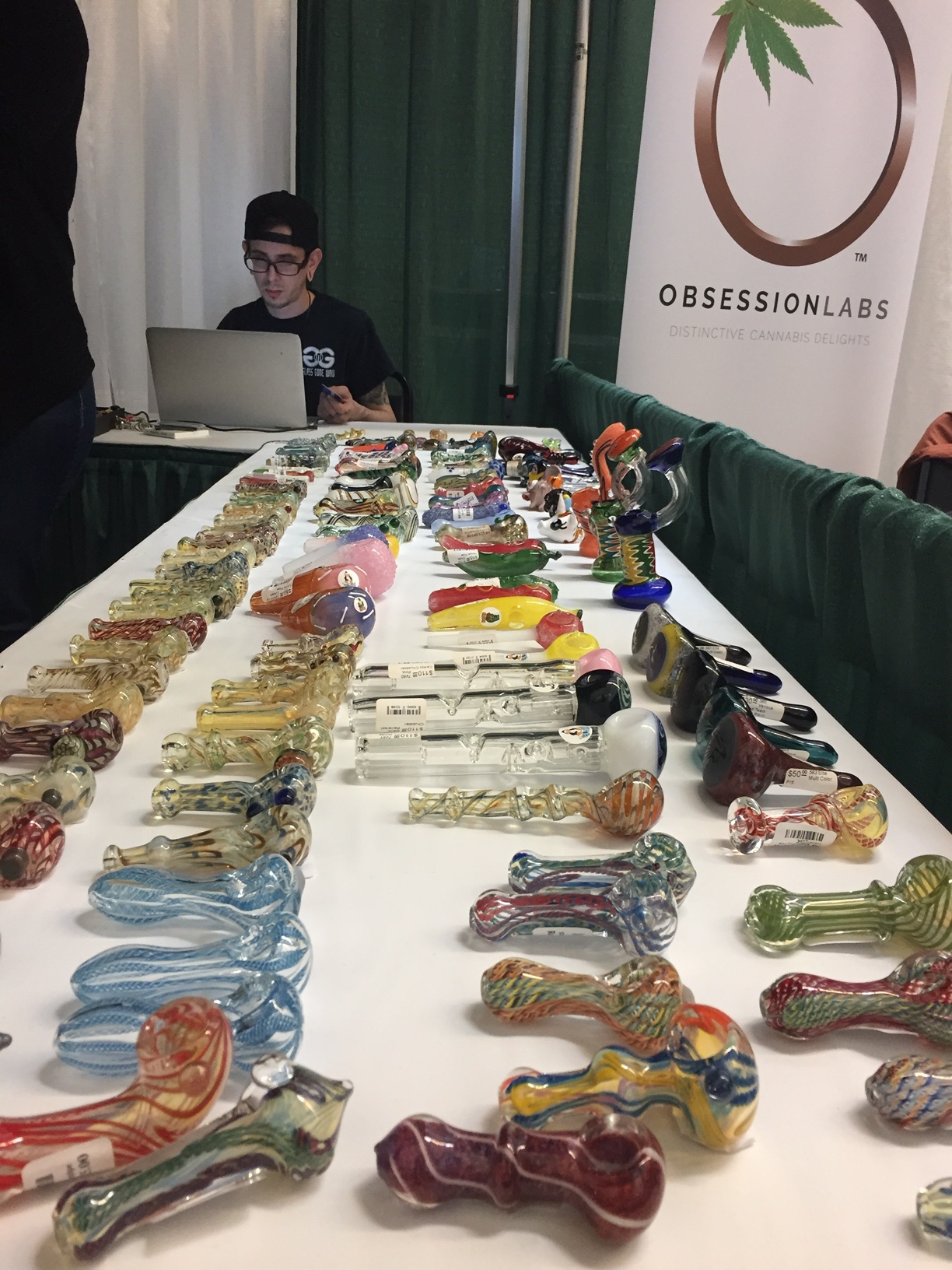 Eben Britton spent 6 seasons (2009-2016) in the NFL on the offensive line. The first four seasons were with the Jacksonville Jaguars and the last two with the Chicago Bears. Prior to the NFL, Eben was an All American at the University of Arizona where he studied creative writing. I drove out to Pittsburgh to meet Eben where he was speaking at the World Medical Cannabis Conference (as mentioned earlier in this post) where he and three other retired NFL players (Todd Herremans, Marvin Washington and Nate Jackson) spoke on behalf of an organization called Athletes For Care. Athletes For Care is a non-profit organization founded by a group of pro athletes who are uniting as one voice to advocate for research, education, and compassion when addressing important health issues facing athletes and the public at large. In the steel city, Eben and the rest of the Athletes For Care team were advocating for the removal of cannabis from the list of banned substances in the NFL. Each athlete spoke about the ways they have been able to use marijuana to alleviate the pain that inevitably comes when playing football both during and after their career's. Many NFL players become addicted to the opiate pain killers they are prescribed when in the league (like previous guest David Vobora) and after attending the conference and listening to Eben's story, I am a true believer in this cause. I was blown away by the countless benefits cannabis offers to the world. After speaking on the Athlete Panel during the conference, Eben generously took time to share his story and teach us about the benefits of cannabis on the podcast.
Eben was raised in a family that was holistically minded. Natural remedies were always the first go-to medicines and he frequently went to yoga classes as a kid. He didn't start playing football until he was a freshman in high school and that was after a lot of convincing to his mom who was always terrified he was going to get hurt. Even before he suited up and walked out on to the field for the first time, he was focused and determined to be the best football player he could possibly be and everything he did went towards achieving that mission.
Fortunately, Eben didn't deal with a lot of injuries in high school or college besides a chronically subluxating shoulder. However, while playing the Chiefs during his 2nd season in league, his shoulder fully dislocated for the first time. He was also dealing with a herniated disc in his back and was on a handful of medications including Adderall, Toradol and Vicodin. Eben says that he and most of his teammates would get a shot of Toradol before each game, which is extremely destructive on the human body considering an NFL football season can last up to 6 months. Standard recommendations for Toradol are as follows: "Toradol should not be used for longer than 5 days, including both injection plus tablets. Long-term use of this medicine can damage your kidneys or cause bleeding."
Eben described how these opiates mask your pain through the central nervous system by basically telling your brain you're not in pain. However, Eben believes this isn't necessarily a beneficial quality of the drugs because pain serves a purpose. In addition, Eben talked about some other negative effects of the drugs most frequently prescribed for NFL players which includes an increased frequency of the negative and dark thoughts that would pop up while on injured reserved, along with the mood swings that caused him to be angry and irrational. Not to mention waking up at 3am with the withdrawal symptoms of chills and cold sweats. Juxtapose this experience with the effects of cannabis and the differences are glaring. During the interview, Eben discusses the science behind the medicinal herb, cannabis, and how it affects the body naturally.
Fortunately, Eben stayed relatively injury free in high school or college so he didn't need to take a whole lot of pain killers. The first time Eben tried marijuana he was in high school after football season and had an intense experience, but because of that he didn't use it again until he got to the NFL. You might be saying to yourself, "but isn't that illegal?" Eben talks about the structure of drug testing in the NFL and how to not got caught. Cannabis is considered a street drug in the NFL and these drugs are only tested once a year. The testing for street drugs occurs anytime between the start of OTA's to the end of training camp. Performance enhancing drug tests are conducted at random throughout the whole year.
As mentioned earlier, I have never used cannabis, so I asked Eben what cannabis does to the pain football players and athletes deal with on a regular basis. Eben said that cannabis doesn't kill your pain, it just reframes it. He went on to describe cannabis as a comfort blanket. Eben said that every football player is so overly adrenalized because they spend all day everyday in a super extreme environment and constantly running on adrenaline and cortisol. In other words, they are in a constant state of fight or flight. Cannabis, according to Eben, fosters an environment of healing in your body. Eben also went on the drop some knowledge bombs on some of Dr. Mechoulam's research who is considered the godfather of cannabinoid. Specifically, mice studies have shown when someone or something gets a concussion, receptors in the brain initiate the healing process by releasing the neurotransmitter glutamate, which is toxic to the brain over a period of time, especially in football players who are constantly knocking heads. Glutamate starts to destroy brain matter over an extended period of time and is thought to be one of the causes of chronic traumatic encephalopathy, CTE. Cannabinoids cross the blood brain barrier and are able to shut off the receptors pumping glutamate, neutralize the glutamate and actually trigger neurogenesis to form new brain cells. Eben also went on to tell me that cannabis is actually a bronchodilator, which means that it actually improves lung function.
We finished the episode by talking about Eben's transition to life after football and debunking the stigma associated with cannabis. NFL is often thought to stand for "Not For Long" by many of the athletes who played in the league, but while you're in it, no one is thinking about their inevitable demise. Guys who reach the upper echelons of the sport have had to sacrifice a lot to get to that point. Eben says that his transition to life after football has been one of the biggest struggles of his life, but also one of the most rewarding. He advises that athletes need to be gentle to themselves during their transitions, appreciate the work you have done and have gratitude for that experience. Eben's advice for current athletes is to give yourself some distance from your sport at times. He believes all athletes have an element of creativity inherently inside them and it is important for them to have an outlet outside of the game. For Eben, that outlet has often been writing. Some of his articles have been linked up at the bottom of this post. Eben is passionate about helping other athletes during their transition to life after sports and has helped start The Athletes Afterlife program through Athletes For Care. This program is intended to serve as a support group for athletes to share their struggle and help translate sports skills to other areas. These groups are for athletes of any level and sport.
I was a guy who fed into the stigma associated with cannabis my whole life. To be completely honest, I judged guys who used it. The judgement stemmed from my lack of knowledge about the plant and from living in a society that demonizes it. Eben says that we need to shift the paradigm of our thinking when it comes to cannabis. We need to think of the pills that are made in a laboratory as the stuff that we want to stay away from and view the medicine that grows from the earth and is naturally occurring in our bodies as the stuff that will help us. I hope this episode will help de-stigmatize the drug and prevent athletes from becoming addicted to pain killers in the future.
Eben's Articles
WHERE CAN YOU FIND Athletes for care?
WHERE CAn you find Eben britton?